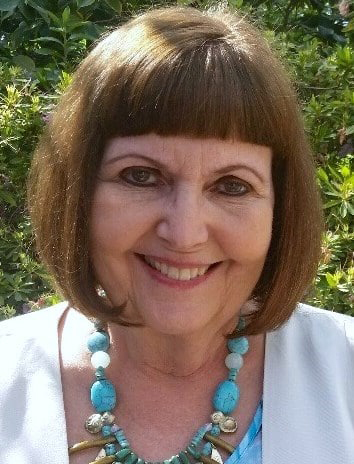 Join Rev. Kathy McCall for Sunday Service
at 10:30 AM (CT).
---
Rev. Kathy McCall is a life-long spiritual seeker who has served six different churches as a Unity Minister in Tempe, AZ, Palo Alto, Santa Cruz, Santa Rosa, and Torrance, CA, and currently in Coon Rapids, MN at Unity North Spiritual Center. She is an Astrologer, Dream Worker, Healer, and Storyteller, and has taught and facilitated workshops for over 35 years. She is the author of the book, The Unorthodox Life: Walking Your Own Path to the Divine.
Youth and Family Ministries
Children are invited to join the Sunday School program in the Fellowship Hall starting at 10:30 AM. A nursery is available for young children. Read more about the Youth and Family Ministries at UNSC.
Sunday Service Lessons
Sunday Services are available in-person and live-streamed on Zoom at 10:30 AM (CT) @ https://go.UnityNorthMN.org/Sunday
Additional information on accessing Zoom is at the end of the page.
Please review the Safety Protocol for attending in-person services.
2023 - A Year of Grace and Gratitude
SEPTEMBER THEME: PRAYER
September 3: BeAttitudes for Spiritual Growth
with Guest Speaker Rev. Laurie Brandt
Music by Claire Van De Crommert
September 10: How Prayer Changes Us
with Guest Speakers Unity North Prayer Chaplains
Music by Braden Canfield
September 17: The Prayer of Jabez
with Guest Speaker Rev. Laurie Brandt
Music by Judi Vinar
In the Old Testament there is a brief, rather obscure mention of someone named Jabez who realized extraordinary blessings as the result of a prayer. A mere sentence, just 26 words, changed his life and that of thousands who have adopted his prayer.
Oh that You would bless me indeed, and enlarge my territory,
that Your hand would be with me and that You would keep me from evil.
What makes this prayer so profound? What can we learn about prayer in following his example? These are the questions Rev. Laurie will delve into this Sunday. In preparing for this lesson, you are invited to take this prayer into your time of prayerful meditation and contemplation. 
September 24: The Gift of Order
with Guest Speaker Rev. Barbara Winter Martin
Music by Bruce Menier Bell
Join Rev. Barbara as she explores our Spiritual Ability/Power of Order.
Order includes our ability to organize, balance, and adjust, thereby facilitating us in expressing our highest selves.
OCTOBER THEME: BEAUTY
Awakening the Twelve Powers ~ 7-week Sunday Service Series more
October 1: Calling the Twelve
Music by Claire Van De Crommert
October 8: Innocent & Orphan; Faith & Discernment (Judgment)
Music by Amy & Adams
October 15: Warrior & Caregiver; Strength & Life
Music by Braden Canfield
October 22: Seeker & Destroyer; Order & Release (Renunciation)
Music by Judi Vinar
October 29: Lover & Creator; Love & Imagination
Music by Brooklyn Big Band
Join us for an exciting and musical Sunday service with David Mancini and Brooklyn Big Band!
NOVEMBER THEME: BLESSINGS
Awakening the Twelve Powers ~ 7-week Sunday Service Series continues more
November 5: Ruler & Magician; Power & Will
Music by Claire Van De Crommert
November 12: Sage & Fool; Understanding & Joy (Zeal)
Music by Bill Mann
Music at UNSC
Music is an expression of joy and is often called the universal language. It can open the heart and remind us of our spirituality, making it easier to address some of the challenges we face. It is also a gift of God's love we can share with all of life.
Unity North is grateful for the wonderful Musicians who bring beauty and joy to our Sunday Services!
Connecting on Zoom
Link for Sunday Zoom Services:  https://go.UnityNorthMN.org/Sunday
Meeting ID: 986 1441 0792
Passcode: 688462
If you want to connect by phone for audio only, dial:
+1 312 626 6799 (Chicago)
Should you need any help getting on Zoom, please contact us on our office phone at 763-754-6489 or email us at unity@unitynorthmn.org, several days ahead if possible, and we will make certain you get the necessary assistance.