This page is currently under construction.
Music is an expression of joy and is often called the universal language. It can open the heart and remind us of our spirituality, making it easier to address some of the challenges we face. It is also a gift of God's love we can share with all of life.
Unity North is grateful for the wonderful musicians who bring beauty and joy to our Sunday Services.
Amy & Mark Adams-Westin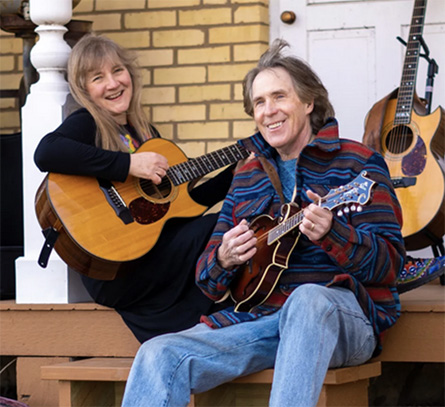 Amy & Mark Adams-Westin share an inspiring upbeat eclectic/folkrock/TinPanAlley/bluesgrass musical blend. As well as their own infectious original songs, great tunes from the 1920s, 30s, 40s, 50s, 60s, 70s, and are wrapped in an accompaniment of guitars, ukuleles, mandolin, keyboard, flutes, and stunning harmonies that will bring a song to your lips and a hop to your step. Amy & Adams' albums have garnered national and international airplay and critical acclaim. Visit amyandadams.com.
Nancy Helvig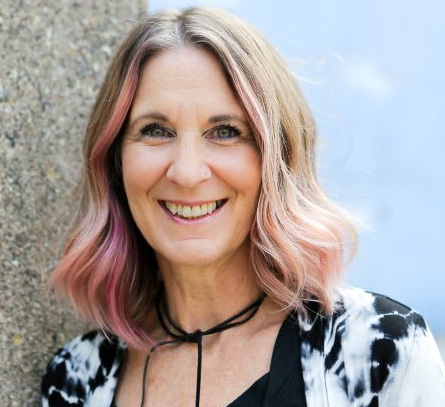 Bill Mann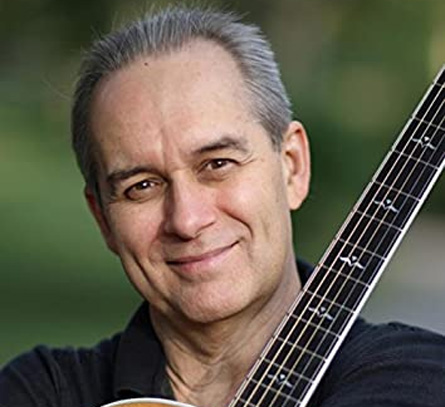 Bill Mann is a full time singer songwriter and entertainer, focusing on songs that uplift the spirit and open the heart.
Bill has a CD, "Your Heart Knows," and can be reached at yourheartknows@mac.com to purchase a CD or for more information.
Bruce Menier Bell
Bruce Menier Bell sings, plays guitar and flutes, and writes songs. He's been a part of Unity for several years. Performers that Bell has shared the stage with include: Joni Mitchell, Johnny Cash, Van Morrison, Arlo Guthrie, Muddy Waters, The Byrds, Tina Turner, Bob Marley and The Wailers, Eric Clapton, and James Taylor, as well as Unity-aligned author Alan Cohen.
Claire Van De Crommert
Minnesota based singer/songwriter, Claire Van De Crommert, balances performing throughout the Midwest with teaching guitar privately from her home studio in Dayton. Her music crosses many genre boundaries as she combines contemporary folk, with flavors of blues, pop, jazz, and classical, in a rich blend of guitar and vocals. With over three octaves of vocal fluency, Claire's rich tones, honest delivery, and poetic lyrics, coupled with strong melodic guitar arrangements, make for an outstanding listening event. Claire's first CD, "Face to Face," will be followed by the release of an all instrumental recording in 2023.
…"Shortly: folk music at its very best!"... Jos Van Den Boom, Crossroads, Brto-radio, Holland
Videos on Facebook: Claire Van De Crommert
YouTube link to view live performance: Creek House Concerts
Judi Vinar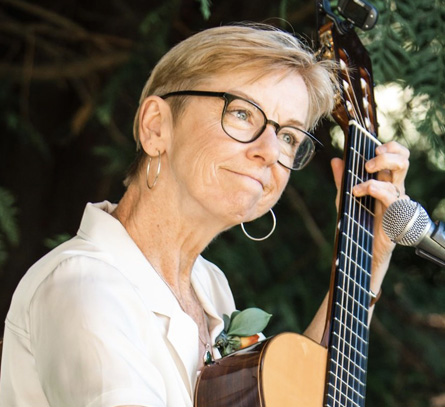 Judi Vinar has been singing since the age of four and began her professional career in 1983. Starting with Folk/Country, Musical Theater, and Opera, Judi has explored Jazz, Pop, R&B, Rock, Gospel, and now tackles just about any style – "good songs are just that – no need to choose one style over the other."
In 1987, Judi moved to the Twin Cities and has developed long term musical relationships with many of the Twin Cities finest: Lori Dokken, The Wolverines Classic Jazz Orchestra, St. Croix Jazz Orchestra, JazzMN Big Band, The Girls, and her own Judi, Cliff 'n' Daves. In 1997, Judi began working with singer extraordinaire Bobby McFerrin and joined his a cappella group Voicestra in 2001.